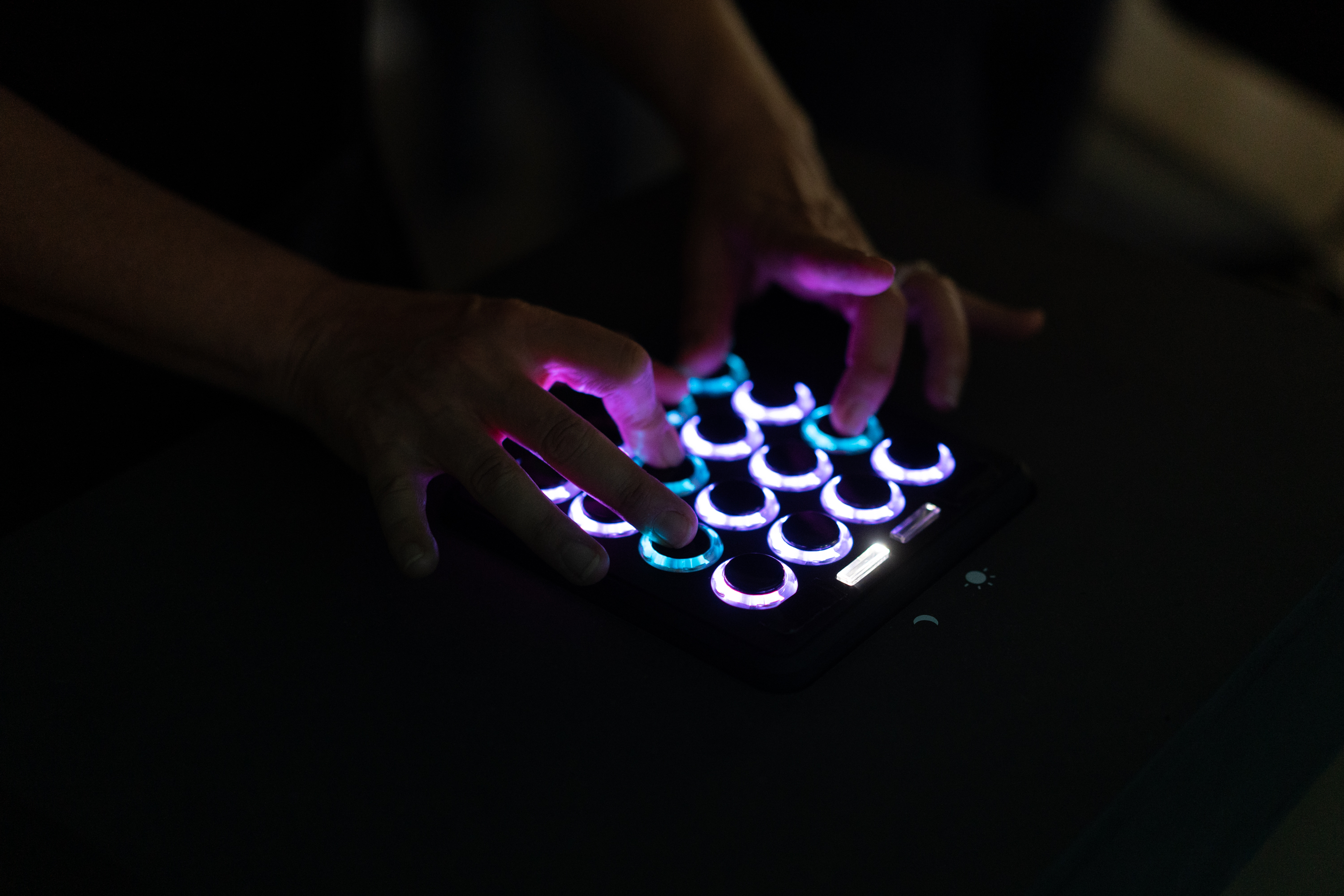 Arcadia
Arcadia is and interactive experience that mixes illustration, animation and sound.
A new world lies before you, one that changes and responds to different tunes and melodies. Based on the time of day, different sounds and interactions will happen on screen. There is no right way to play, making for endless and unique combinations for to create.
Though in its complete form the game is played on a MidiFighter 3D, you can play in on your keyboard as well.